Top 10 Most Romantic Luxury Resorts For Your Honeymoon
Embarking on the exciting journey of marriage is an occasion worthy of celebration, and what better way to do so than at one of the top ten most romantic luxury resorts designed specifically for your honeymoon? These lavish retreats, sprinkled across various romantic corners of our vibrant planet, offer the perfect blend of tranquility, indulgence, and charm. Get ready to plan an unforgettable start to the next chapter of your love story.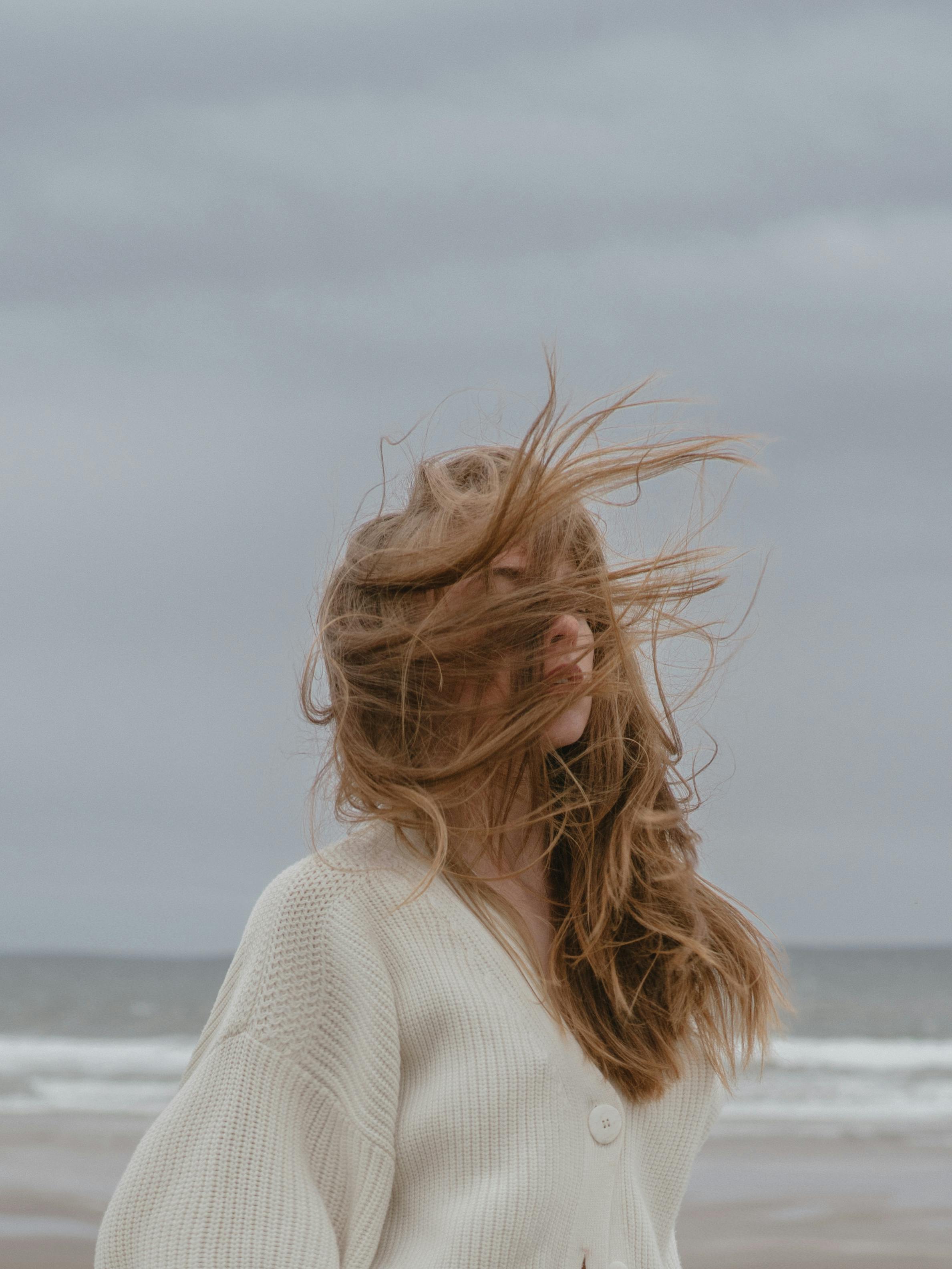 The Maldives: Gili Lankanfushi
The Maldives, with its crystal clear waters and stunning white-sand beaches, truly exemplifies paradise on Earth. Located in the Indian Ocean, the Maldives consists of around 1,200 islands, each with its own unique allure. Known for its plentiful marine life, the underwater experience in the Maldives is nothing but mesmerizing and arguably one of the most romantic on the planet.
The irresistible allure of the Maldives
If you're looking for a tranquil retreat away from the regular hustle and bustle, the Maldives is your perfect match. With dazzling sunsets that paint the sky in hues of red and orange and the warm ocean breeze comforting your skin, the magic of the Maldives is hard to resist. Experience a fascinating underwater world during the day, and by night, get enchanted by the stars mirrored on the ocean surface.
Detailed review of Gili Lankanfushi Resort
One of the standout resorts in the Maldives is Gili Lankanfushi. Set on its own private island, the resort provides a slice of heaven where luxury and comfort blend flawlessly. Each villa, designed with sustainability in mind, offers panoramic views of the Indian Ocean, while privacy and seclusion are guaranteed to ensure pure relaxation.
The romantic experiences offered at the resort
At Gili Lankanfushi, couples can look forward to a variety of romantic activities. Enjoy a heavenly sunset cruise, dine under the stars at a secluded location, or watch a movie under the night sky at the Jungle Cinema. The resort also offers a revitalizing couples' spa treatment that rejuvenates your senses amidst the tranquil sound of the waves.
The various luxury amenities provided
Delving into the luxury offerings at Gili Lankanfushi, there's certainly no shortage. From a personal butler service to tailor-make your stay, to the private open-air living room where you can be at one with nature, the resort spares no detail in ensuring you enjoy every moment. Add to this a host of aquatic activities, from snorkeling to sunset fishing, and gourmet dining options, there's everything you need and more for an unforgettable luxury holiday.
Bali: Bulgari Resort Bali
Bali, known as the Island of the Gods, perfectly embodies the idea of a tropical paradise. With its breathtakingly beautiful beaches and lush green landscapes, there's no doubt this Indonesian island is worthy of your bucket list.
Exploring the Tropical paradise of Bali
Regarded as a paradise not just for the surfers but also for honeymooners and romantics, Bali offers a mixture of tranquil beaches, majestic temples, and vibrant nightlife. The island boasts a rich artistic culture, spellbinding natural beauty, and the warm hospitality of its people, making it an idyllic honeymoon destination.
Spotlight on the Bulgari Resort
Nestled on the high cliffs of Bali's southernmost tip, the Bulgari Resort Bali offers luxury like no other. Featuring a blend of traditional Balinese design and Italian elegance, the resort exudes sophistication and serenity. The stunning views of the Indian Ocean and the secluded private beach accessible only by an inclined elevator will captivate you.
Romantic features of the resort
Love and leisure go hand in hand at Bulgari Resort Bali. From private dinners on the beach illuminated by torchlight, twilight cruises, to couple spa journeys, there's plenty of chances to create unforgettable moments for the two of you.
Luxurious facets found at the Bulgari Resort
The resort pampers its guests with a range of luxury amenities from awe-inspiring private pool villas to a serene spa offering rejuvenating treatments. With its exclusive private beach, infinity pool, and three top-notch restaurants serving delectable global cuisine, the Bulgari Resort Bali leaves no stone unturned to make your stay worthwhile.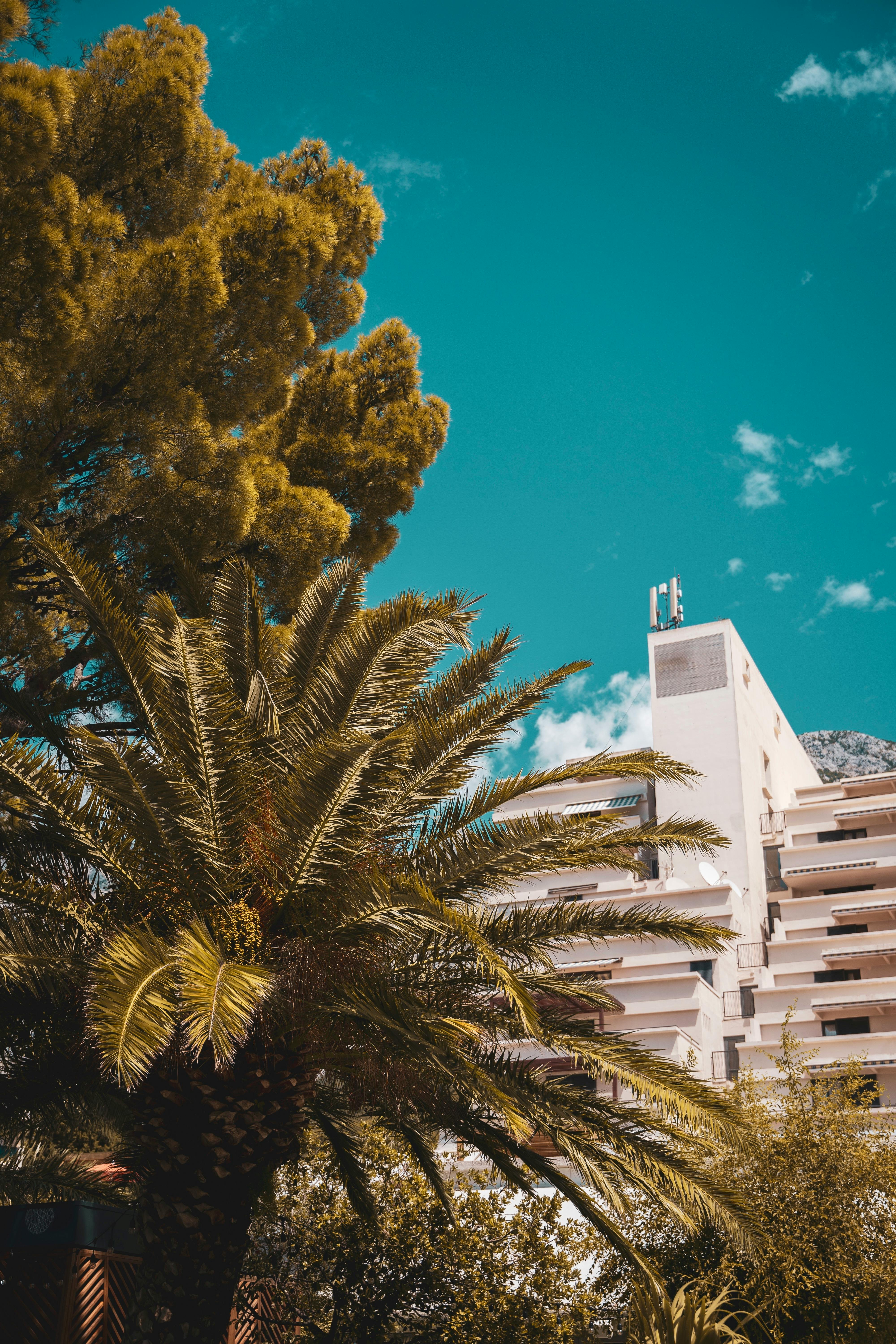 Santorini: Canaves Oia Luxury Suites
The picturesque Greek island of Santorini is known for its beautiful sunset views, dazzling blue rooftops, and the surrounding azure Aegean Sea.
The charm of romantic Santorini
With its whitewashed villages set against a backdrop of deep blue sky and sea, Santorini exudes romance. Meandering the narrow cobblestone streets, savoring local cuisine in quaint taverns, or simply basking in the glory of a Santorini sunset make the island a lovers' paradise.
Canaves Oia Luxury Suites comprehensive review
Perched atop a cliff in Oia village, the Canaves Oia Luxury Suites offer a spectacular view of the caldera and the Aegean Sea. With its minimalistic and chic décor echoing the white of Santorini, the resort spells luxury in every nook and corner.
Romantic moments to cherish at Canaves Oia
From private sunset cruises to gourmet dining with a vista of the caldera, Canaves Oia offers several romantic escapades. An open-air cinema night under the stars, accompanied by champagne and strawberries, also promises a unique and intimate experience.
Immersive luxury amenities
Canaves Oia offers luxury in every detail. From the refreshing infinity pools overlooking panoramic vistas to exceptional dining venues and a world-class wine cellar, every moment here will make your honeymoon unforgettable. The Canaves Spa Suite, offering a range of soothing treatments and therapies, is another highlight of the resort.
Mexico: Le Blanc Spa Resort
Mexico, with its vibrant culture, scrumptious cuisine, pristine beaches, and ancient Mayan ruins, make for a distinct and fascinating honeymoon destination.
The appeal of honeymooning in Mexico
Mexico is known for its extraordinary food, culture, natural beauty, and endless sunshine. With its beautiful beaches, historic attractions, and sumptuous dining experiences, it offers a plethora of romantic moments for honeymooners.
Spotlight on Le Blanc Spa Resort
Situated in the heart of Cancun, the adults-only Le Blanc Spa Resort offers a serene tropical experience. Boasting floor-to-ceiling windows that provide enchanting views of the turquoise Caribbean Sea, the resort provides an ideal setting for romance.
Romantic highlights available at the resort
The resort covers all bases for romance. Moonlight strolls on the beach, private candlelight dinners, couples massage at the world-class spa, and even designing your own bespoke bath rituals. All of these are designed to create lasting memories for couples.
Showcase of luxurious spa amenities
The Le Blanc Spa Resort offers more than just romance. It excels in providing superb luxury amenities including a state-of-the-art fitness center, a world-class spa, and award-winning restaurants serving international and Mexican cuisine. Your personal butler is sure to spoil you during your stay here.
St. Lucia: Jade Mountain Resort
St. Lucia is an exotic Caribbean destination, famous for its mountain ranges, beautiful beaches, and lush rainforests.
The exotic allure of St. Lucia
With crystal clear waters, white sandy beaches, and lush rainforests teeming with wildlife, St. Lucia is a breathtakingly beautiful and adventurous honeymoon destination. The lush landscapes of this tropical paradise create a serene and romantic scene.
Impressions of Jade Mountain Resort
Jade Mountain Resort, situated on a hilltop, boasts of incomparable views of the Pitons, St. Lucia's twin volcanic peaks, and the Caribbean Sea. Each of the resort's "sanctuaries" is unique in design, featuring an open fourth wall that invites the stunning vistas indoors.
The romantic possibilities at Jade Mountain
Jade Mountain offers numerous romantic indulgences meant just for two. Unwind your day with a refreshing sunset cruise or say "cheers" to your love under a starlit sky with a glass of champagne at the Celestial Terrace.
Luxury features of the resort
Jade Mountain leaves no stone unturned to provide ultimate luxury. Its in-sanctuary dining lets you enjoy meals in the privacy of your own suite, while the infinity pool sanctuaries are perfect for a refreshing dip with a mesmerizing view. The resort's Spa Kai Belte offers a range of therapies and wellness programs for a deeply relaxing experience.
Paris: Ritz Paris
Paris, the City of Love, with its beautiful tree-lined boulevards, iconic landmarks, and beautiful architecture, is the epitome of romance.
The idyllic charm of Paris
From romantic walks along the Seine River, candlelit dinners in chic Parisian restaurants, to breathtaking views from the Eiffel Tower, experiencing Paris with your loved one is nothing less than magical.
Ritz Paris Resort in-depth review
Ritz Paris, located in the heart of the city, is synonymous with elegance, luxury, and sophistication. With its rich history and timeless appeal, the glamorous hotel is a perfect base from which to explore the city of love.
Romantic experiences at the Ritz Paris
The Ritz Paris offers countless romantic experiences. Think of having an intimate breakfast in your opulent suite overlooking the Place Vendôme or arranging a surprise proposal on the suite's private terrace. The Ritz has it all to make your stay a memory of a lifetime.
Luxury amenities to enjoy at the resort
Indulge in luxury at the Ritz Paris through its lavish wellness area including a relaxing spa, fitness center, and an exquisite indoor pool. Its renowned cooking school, Ecole Ritz Escoffier, and the tres chic Ritz Bar are among the other highlights of a stay at this legendary hotel.
Malaysia: Pangkor Laut Resort
Located in Southeast Asia, Malaysia is a mix of the modern world and a developing nation. With its diverse culture and captivating landscapes, it's an increasingly popular honeymoon destination.
Malaysia's romantic appeal
The tranquil beaches, lush rainforests, diverse wildlife, and vibrant metropolitan cities create a balance of relaxation and adventure for a blissful honeymoon in Malaysia.
An insight into Pangkor Laut Resort
Pangkor Laut Resort, located on a private island off the West Coast of Malaysia, is an idyllic getaway. With luxurious villas spread across the island, amidst the rainforest or by the sea, the resort aims to provide an experience of refined seclusion.
Romantic aspects of Pangkor Laut
A private boat ride at sunrise can be the perfect start to your day. Follow this with a jungle walk and then a dinner for two in a private gazebo overlooking the sea for a day full of love and romance.
Showcase of the resort's luxury
From the award-winning Spa Village that offers a variety of traditional Malay treatments to a range of delectable dining options, Pangkor Laut Resort ensures a luxurious and memorable experience.
Italy: Belmond Hotel Caruso
Italy, with its rich culture, history, and delectable cuisine, is a destination every traveler and honeymooner dreams about.
Captivating Italy as a honeymoon destination
Whether it's the serene lakes, the heavenly coastline, the historic towns, the countless vineyards, or the mouthwatering Italian food, every element is steeped in romance and charm.
Discussing Belmond Hotel Caruso
Nestled high above the Amalfi Coast, the Belmond Hotel Caruso is located in a former 11th-century palace. The infinity pool that appears to be suspended in the clouds, lush gardens, and panoramic views of the ocean are enough to make you fall in love with this place.
Romantic experiences to savor at the hotel
The Belmond Hotel Caruso offers numerous romantic experiences from a candlelit dinner under the stars, boat trips along the Amalfi Coast, to an early morning dip in the infinity pool.
Exploring the luxury offerings
Belmond Hotel Caruso offers the ultimate luxury with its elegant suites, each with stellar views of the sea or the garden, a world-class culinary experience featuring traditional Italian cuisine, and a wellness center offering a range of tailored treatments.
Greece: Mykonos Blu Grecotel Exclusive Resort
Greece, a country known for its beautiful islands, ancient history, and warm hospitality, is a tantalizing option for a honeymoon.
Why consider Greece for your honeymoon
Greece offers tranquil beaches, stunning landscapes, delicious cuisine, and a vibrant party scene, making it an eclectic mix of romance, relaxation, and excitement.
Impressions of Mykonos Blu Grecotel Resort
Perched high above the famous Psarou Beach, the Mykonos Blu Grecotel Exclusive Resort offers breathtaking views of the crystalline Aegean waters, taking your honeymoon experience a notch higher.
Honeymoon romance at the resort
Whether it's a private candle-lit dinner on the beach, a moonlit dive in your private pool, or a sailing expedition to the neighboring Cyclades, Mykonos Blu offers plenty of opportunities for romantic escapades.
Delving into the luxury of Mykonos Blu Grecotel
The luxury at Mykonos Blu Grecotel is unquestionable. From the luxurious suites featuring their own private pools or outdoor Jacuzzis, to a menu offering the freshest Greek cuisine, the resort is undoubtedly a paradise.
Fiji: Likuliku Lagoon Resort
Fiji packs a punch when it comes to a honeymoon destination. The heartwarming hospitality, vibrant culture, and the stunning landscapes make it is a paradise for lovers and honeymooners alike.
Attraction of Fiji as a honeymoon spot
Home to over 300 stunning islands, Fiji is popular for its pristine landscapes, crystal-clear waters, and a year-round tropical climate, making it a perfect destination for a honeymoon.
Comprehensive review of Likuliku Lagoon Resort
Situated on Malolo Island, Likuliku Lagoon Resort is a luxury paradise that features the only overwater bures in Fiji. With its serene ambiance and breathtaking views, it's an escapade into the beauties of nature while ensuring absolute comfort.
Romantic features of the Likuliku Lagoon
Whether snorkeling together in the lagoon, indulging in a couple's massage, or enjoying a romantic dinner on the beach, Likuliku has everything you need to create unforgettable memories.
Luxury essentials at the resort
Likuliku Lagoon Resort offers an array of premium amenities, including a fitness center, spa, and a fine dining restaurant. The resort ensures a tranquil environment with no televisions in the bures, encouraging you to disconnect and immerse yourself in this tropical paradise.