Santorini In Style: A Guide To The Island's Luxurious Hideaways
Imagine yourself waking up to the lush azure of the Aegean Sea, sipping your morning coffee as the sun bathes the island of Santorini in hues of gold, and savoring the gourmet delights offering the rich taste of Greece. "Santorini in Style: A Guide to the Island's Luxurious Hideaways" invites you on a grand exploration of the island's luxurious escapes you can retreat to for the ultimate dream vacation. From sumptuous villas to iconic blue-domed hotels, this guide will lead you to the hidden gems of Santorini, where you can enjoy opulence wrapped in tradition and enchanting beauty.
The Allure of Santorini
You've probably seen pictures of Santorini and its white-washed buildings with blue roofs, perfectly juxtaposed against the azure sky. But the allure of this Greek island goes beyond its picturesque landscapes.
Unique geographical features
Santorini, being a volcanic island, boasts unique geographical features that set it apart from other destinations. The dramatic cliffs on the island's edge, known as the Caldera formed due to volcanic activity, create a landscape that is truly awe-inspiring. Head to villages like Fira, Oia or Imerovigli, which are perched high up on the Caldera's edge, offering an unobstructed view of the surrounding seascape.
Rich history and culture
Delve into Santorini's rich history and you'll discover layers of influences from different civilizations, each leaving their indelible mark. From the Ancient Minoans and the Byzantine era to the Venetian rule, each has shaped Santorini's culture and architecture. Places like Akrotiri, an ancient Minoan city preserved in volcanic ash, offers a glimpse into Santorini's fascinating past.
Spectacular views and sunsets
Even among Greece's many stunning islands, Santorini's sunsets are legendary. As the sun dips below the horizon, the sky is painted in hues of orange, pink and purple, and the island's iconic white buildings reflect this warm glow. A sight that promises to mesmerize you, this spectacle is something you will cherish long after your visit.
Santorini's Luxury Hotels
For a truly indulgent experience, Santorini lays claim to a wide array of luxury hotels that merge traditional Greek architecture with contemporary sophistication.
Introduction to high-end accommodations
Santorini's high-end accommodations promise an exceptional level of comfort. From infinity pools overlooking the Aegean sea to private terrace breakfast with a panoramic view, the island's luxury hotels sure know how to pamper their guests.
Most exclusive hotel offerings
Luxury lodgings here offer a range of exclusive services such as private butlers, in-room spa therapies, discreet housekeeping and a concierge that caters to even your most whimsical requirements. Not to mention dining at multiple award-winning restaurants or sipping on a selection of world-class wines while enjoying the spectacular sunset.
Choosing the right luxury hotel
Choosing among the many luxurious resorts depends on what you're seeking. If breathtaking views top your list, consider a hotel along the Caldera's edge. For seclusion, a boutique hotel nestled amidst vineyards might be the right choice. And if you're aiming for the quintessential blue-domed church picturesque view, Oia is the place to be.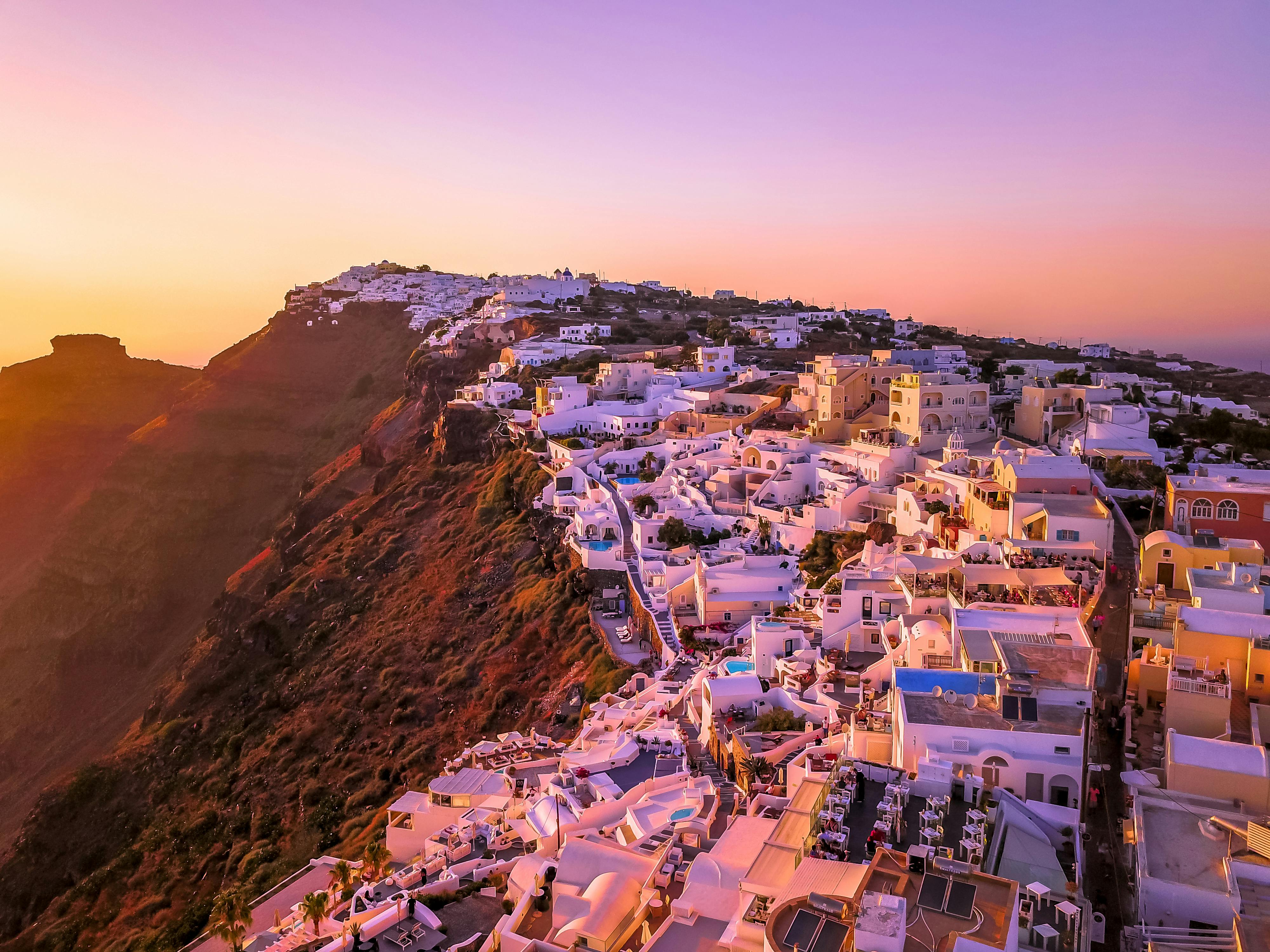 The Premium Villa Experience
An alternative to luxury hotels, premium villas offer a unique experience that lets you enjoy the beauty of Santorini at your own pace.
Definition of a Santorini villa
Think exclusive property, stunning views, and personalized service; you've got yourself a Santorini villa. These luxury accommodations are fully equipped with all modern amenities and come with their private pool, terrace, and often, a personal cook.
What to expect from luxury villas
Luxury villas in Santorini offer the highest level of comfort and offer you the privacy to enjoy a fairytale-like escape. Expect customized experiences, exceptional gastronomic delights, and the convenience of being in a home away from home.
Outstanding villa locations
You'll find these villas located throughout Santorini – whether it's along the Caldera, within walking distance to the beach, or in the heart of the inland villages. Each provides its own unique charm and distinct views.
Private Tours in Style
Private tours are a great way to get an in-depth look at Santorini's beauty and attractions, tailor-made to your preferences.
Exploring the island's beauty privately
With a private tour, navigate the labyrinth of narrow streets, visit traditional villages, explore ancient ruins, or enjoy a romantic sunset, all at your own pace. It also offers the opportunity to explore offbeat routes that are often overlooked by regular tours.
Luxury boat and yacht tours
Charter a luxury yacht and sail through the azure waters of the Aegean Sea. Discover hidden coves, dive into crystal clear water, or simply soak up the sun onboard. End the day with a dinner under the stars, surrounded by the vast sea.
Exclusive wine tour experiences
Santorini's volcanic soil lends a unique flavor to its wines. A private wine tour introduces you to this oenophile's paradise. Visit traditional wineries, learn the wine-making process, and, most importantly, sample various exquisite wines.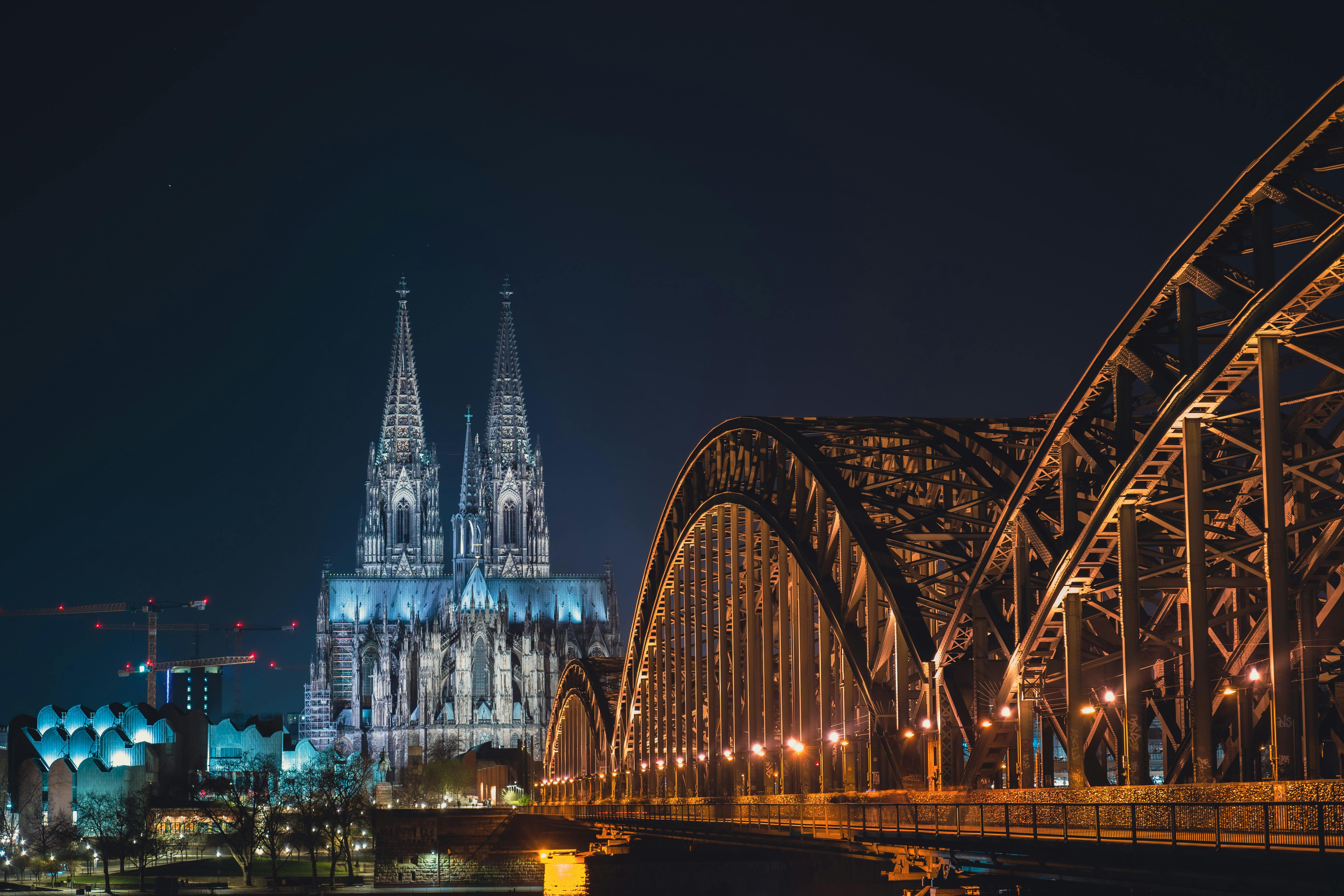 Fine Dining in Santorini
The island brings a culinary experience that tingles every taste bud, from traditional Greek cuisine to gourmet international fare.
Introduction to Santorini's gourmet scene
Santorini's gourmet scene is a blend of time-honored local recipes combined with innovative culinary concepts. Gastronomic experiences here are not just about the cuisine but also about the unique surroundings; cave restaurants, clifftop dining, or beachfront eateries each bring their unique ambiance.
Notable premium dining options
Several upscale restaurants in Santorini are lauded for their culinary excellence. Whether it's a traditional taverna serving local cuisine, a sophisticated restaurant dishing out global flavors, or a rustic vineyard offering farm-to-table experiences, dining here is truly memorable.
Unique culinary experiences
Cooking classes are a fun way to delve deeper into the island's gastronomy. Learn how to prepare traditional dishes from local chefs or even conquer the art of grape stomping at a winery. Combine this with a farmer's market tour, and you have yourself a unique culinary experience.
High-End Shopping in Santorini
Santorini is not just about picture-perfect views and fantastic food; it also feeds the shopaholic in you.
Famously luxurious shopping destinations
The island boasts numerous upmarket boutiques where you can shop to your heart's content. Towns like Fira and Oia house some exclusive boutiques offering everything from high fashion, jewelry, art, and more.
Exclusive local products to look for
Local products worth exploring include Santorini's famous wines, gourmet food products like capers and fava beans or traditional products like woven rugs and ceramics. These make wonderful souvenirs and gifts.
World-class designer boutiques
For the discerning shopper, Santorini delivers with a number of boutiques housing collections of world-renowned designers. From fine jewelry and exclusive watches to couture clothing – Santorini has something to cater to every luxury shopper's needs.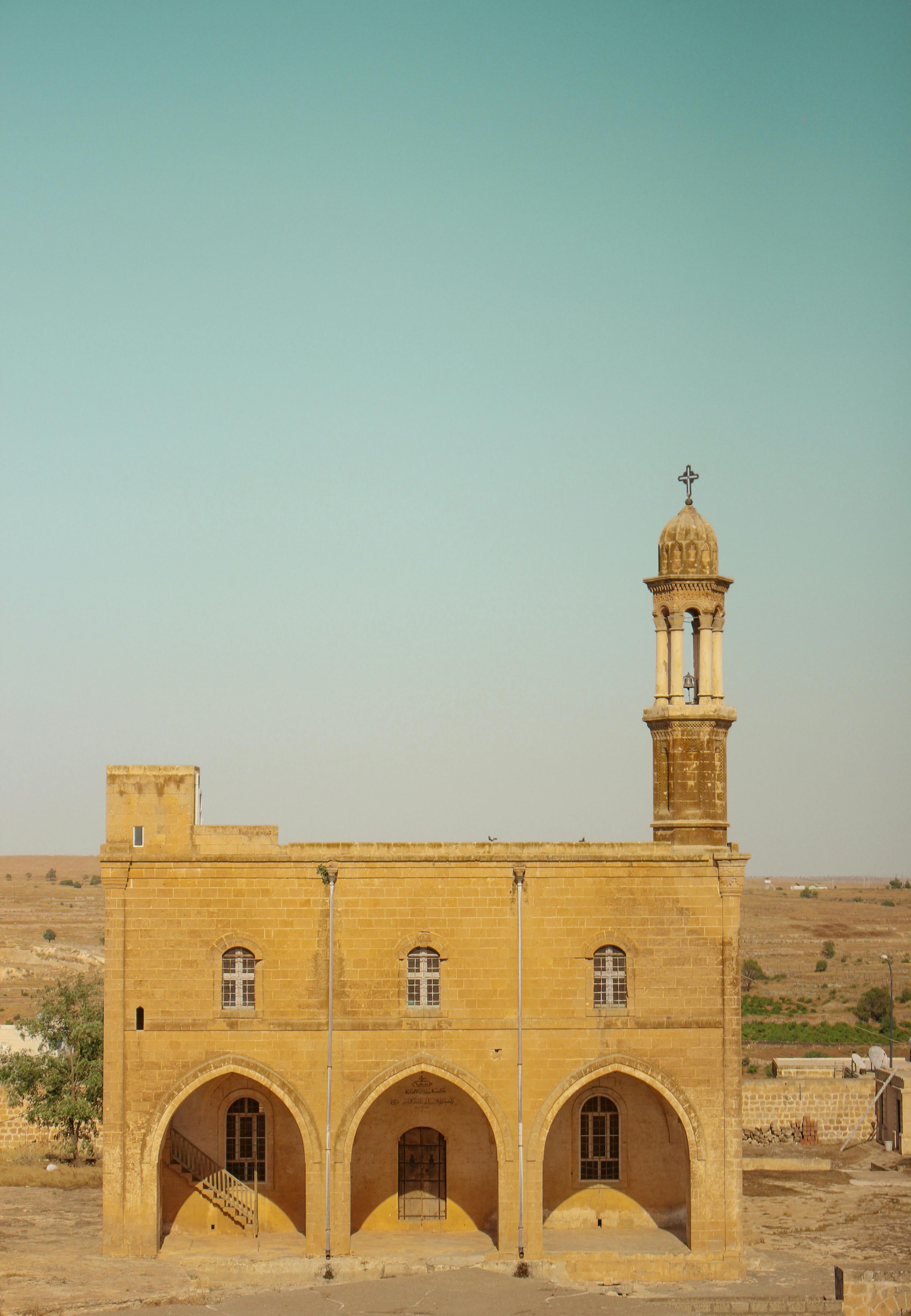 Luxury Wellness and Spa Retreats
Santorini's wellness retreats offer the perfect opportunity to rejuvenate yourself amidst the island's tranquil surroundings.
Benefits of wellness retreats
Wellness retreats provide a holistic approach towards relaxing and rejuvenating your mind, body, and soul. From healing massages and detox treatments to yoga and meditation sessions – every aspect of your well-being is taken care of.
Top-notch spa facilities
Santorini's luxury resorts house state-of-the-art spa facilities providing an array of therapies spanning traditional Greek, Asian and modern Western treatments. Not to mention the stunning surroundings that provide you an ambiance of complete serenity and peace.
Personalized wellness programs
Many facilities offer personalized wellness programs aimed at achieving a healthy balance in your life. These programs encompass fitness sessions, therapeutic treatments, and bespoke menus that ensure a truly revitalizing experience.
Exclusive Events and Nightlife
Santorini may be popular for its serene views, but when the sun goes down, the island knows how to charm its more adventurous guests.
High society events in Santorini
From exclusive gallery openings to high-profile fashion events, Santorini has a thriving high society scene that you can be a part of. Attend elite winemaking festivals or experience world-class performances at the numerous music events around the island.
Premium nightclubs and lounges
When it comes to nightlife, Santorini offers everything from classy lounges serving signature cocktails to buzzing nightclubs where you can dance till dawn. With panoramic views of the sea and starlit sky, it's an experience like no other.
Organizing private events
Planning an event? Santorini, with its stunning backdrops and high-end event services, makes for an excellent choice. Whether it's a wedding, anniversary, or a corporate event, the island's stylish venues coupled with impeccable Greek hospitality can transform it into a memorable occasion.
Practical Information for Luxurious Travels
Now, with the 'what' covered, let's move on to 'how'. Here is some practical information for planning your luxurious Santorini escape.
Choosing the perfect travel time
While Santorini is a year-round destination, the ideal time to visit is between April and October. Keep in mind that the summer months, especially August, can get quite crowded.
Transportation options in style
On the island, there are plenty of luxurious travel options from hiring a private chauffeur-driven car to chartering a helicopter for an aerial tour of the island. Moving around in style is never an issue here.
Luxury travel safety tips
Like any travel destination, ensuring a comfortable and safe trip is a priority. Stay at reputable hotels, hire known local guides, be aware of your surroundings, and keep your valuables secured.
Preserving Santorini's Beauty
As you luxuriate in the best that Santorini has to offer, it's essential to remember to preserve the island's beauty.
Participating in sustainable luxury tourism
Choose to support businesses that care for the environment, indulge in activities that don't harm the ecosystem and be a responsible tourist. Your actions can contribute to sustainable luxury tourism.
Contributing to local economy
Buy local products, eat at local eateries, and hire local services. Engage with the community and embrace their culture—every bit helps contribute to the local economy and sustain the livelihood of the locals.
Maintaining the island's splendor for future generations
Santorini's ethereal beauty belongs not just to us, but to future generations as well. Let's ensure we leave a minimum impact and preserve this paradise in all its splendor for them.
So pack your bags and get ready to experience the luxury, beauty, and charm of Santora in the most stylish way. Santorini awaits!