Sail Away: Luxury Cruise Options For Your Honeymoon
Setting sail on a luxurious cruise for your honeymoon promises an unforgettable experience. Nestled within your plush cabin, you can bask in the beauty of stunning seascapes, spectacular sunsets, and coral reefs teeming with vivacious marine life. "Sail Away: Luxury Cruise Options For Your Honeymoon" serves as your guide to the creme de la creme of cruise lines, helping you choose the perfect cruise for your romantic escapade. Jet, set, and embark on a journey of romance and splendor, your honeymoon is about to take a delightful turn.
Benefits of Choosing a Luxury Cruise for Your Honeymoon
Choosing a luxury cruise for your honeymoon is an ideal way to mark the start of your lifelong journey together. It offers an unmatched level of excitement, romance, and luxury, ensuring you and your partner have the holiday of a lifetime.
Romantic Ambience
There's just something inherently romantic about being at sea. Maybe it's the tranquil beauty of the open waters, the dreamy sunset views, or the calm serenity that descends upon the ship at night. With candlelit dinners, private balconies, and starlit walks on the deck, a luxury cruise provides the perfect romantic ambience for honeymooners.
All-inclusive Packages
One of the major advantages of a luxury cruise is their all-inclusive packages. From plush accommodations, gourmet dining, to entertainment and recreational activities, everything is covered in your package. This means you don't have to worry about additional charges while enjoying your honeymoon.
Stress-free Planning
Planning a wedding can be stressful enough and you definitely don't need any more stress for your honeymoon. Booking a luxury cruise ensures a smooth, hassle-free vacation. The cruise line takes care of everything, from your itinerary to accommodations, meals, and activities.
Luxury Accommodations
Staterooms on luxury cruise ships are designed to provide the same comfort and amenities as a five-star hotel. They feature plush bedding, private balconies with stunning views, spacious bathrooms with luxury amenities, and personalized service.
Factors to Consider When Choosing a Luxury Cruise
While a cruise honeymoon sounds delightful, it's important to consider certain factors before making your final decision.
Destination
The world is your oyster when it comes to choosing a cruise destination. Whether it's the sun-soaked Caribbean, the stunning Mediterranean, or the icy landscapes of Antarctica, your desired destination plays a major role in choosing a cruise line and ship.
Length of Trip
Cruises come in all lengths, from short three-day trips to longer two-week vacations or even longer. Consider how much time you can take off, what you want to experience, and how much time you want to spend at sea versus exploring on land.
Cruise Amenities and Facilities
Your comfort and enjoyment onboard are crucial. Consider what facilities and amenities the cruise offers. SPA services, fitness centers, swimming pools, on-board entertainment, and dining options, are a few things to look into.
Budget
Although luxury cruises offer all-inclusive packages, they can also be pricey. It's important to understand what's included in your fare and consider additional costs such as flights, shore excursions, and shopping.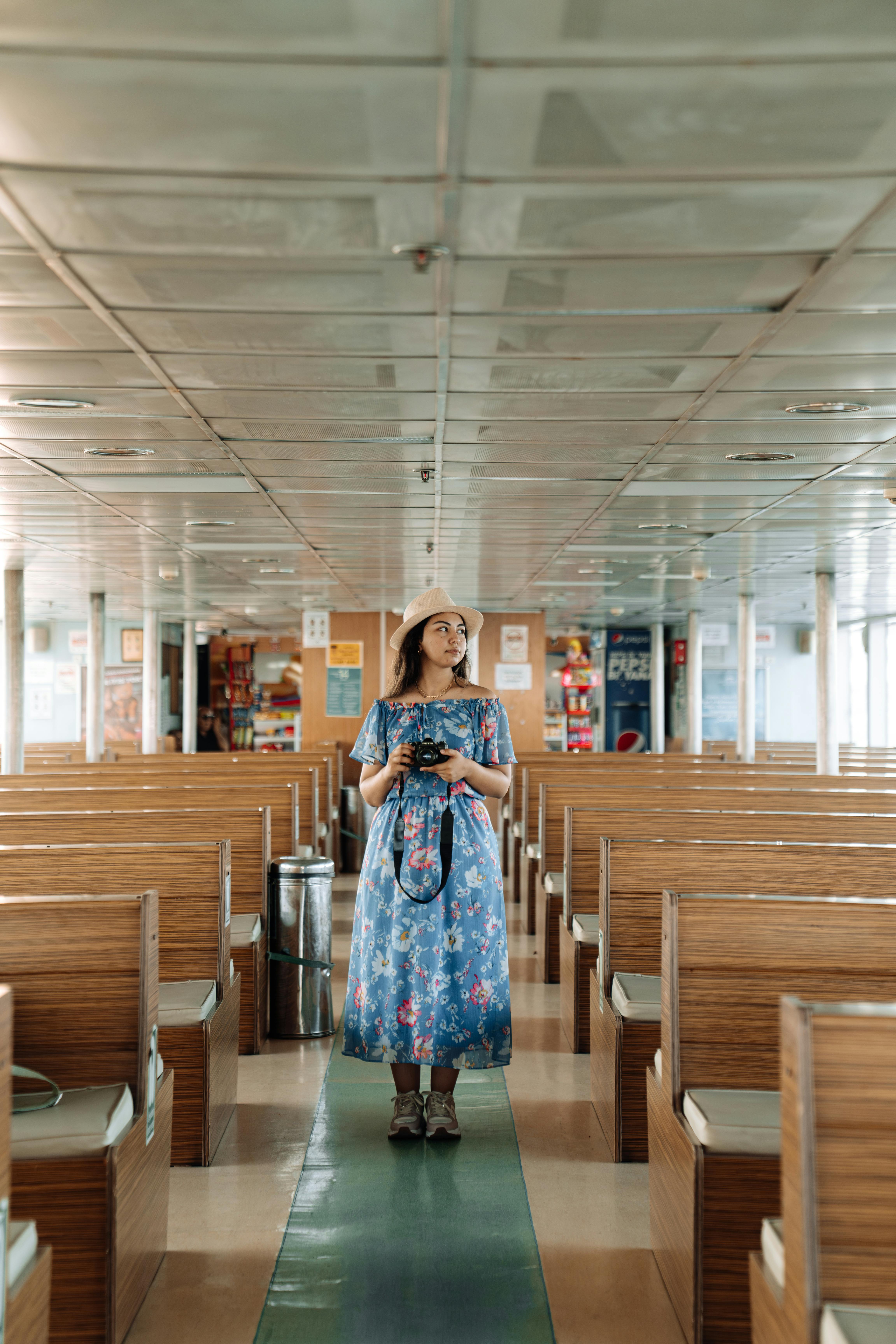 Top Luxury Cruise Lines for Honeymooners
There are numerous luxury cruise lines offering world-class service, but some stand out more than others when it comes to being honeymoon-friendly.
Regent Seven Seas
Regent Seven Seas offers a truly all-inclusive experience. From unlimited shore excursions, gourmet dining, open bars, gratuities to even free Wi-Fi, everything is taken care of.
Crystal Cruises
Crystal Cruises is known for its elegant ships, excellent culinary experiences, and enriching activities. It offers a mix of leisure and adventure that would make any honeymoon unforgettable.
Seabourn Cruise Line
If a small, intimate ship is more your style, consider Seabourn Cruise Line. Their ships offer a private club atmosphere with personalized service, gourmet dining, and complimentary drinks.
Silversea Cruises
Silversea Cruises offers sophisticated, all-inclusive voyages to some of the most exotic destinations around the world. Expect gourmet dining, enriching excursions, and spacious, ocean-view suites.
Exotic Destinations for a Luxury Cruise Honeymoon
Choosing the right destination for your honeymoon is important. Here are some of the most exotic and romantic destinations.
Caribbean Islands
The Caribbean Islands are perfect for those seeking sand, sun, and sea. Revel in the tropical beauty, turquoise waters, and vibrant cultures of these stunning islands.
Mediterranean Coasts
The Mediterranean Coasts are home to some of the most picturesque destinations, offering a mix of history, culture, and natural beauty. Take in the stunning coastline and discover charming towns and local cuisines.
South Pacific Islands
If you dream of pearl-white beaches, serene turquoise waters, and lush landscapes, the South Pacific Islands are calling your name. These paradise islands, like Tahiti and Fiji, offer natural elegance like no other.
The Arctic and Antarctica
For those seeking something different, unique, and remote, consider the dramatic landscapes of the Arctic and Antarctica. Enjoy encounters with wildlife and explore untouched corners of the world.
Romantic On-Board Activities for Couples
A luxury cruise offers more than just stunning destinations. They also offer numerous on-board activities designed for couples to spend quality time together.
Couple's Spa Treatments
Pamper yourselves with a relaxing couple's spa treatment. From a soothing massage to revitalizing facials, such treatments are a great way to unwind.
Private Dinner under the Stars
Arrange for a private dinner on your balcony or any secluded spot on the ship under the stars. Away from the crowd, enjoy a gourmet meal while soaking in the mesmerizing views.
Dance Classes
Most luxury cruises offer dance classes where you can learn and groove to the beats of salsa, tango, or waltz. It's not only fun but also a great way to reignite that spark.
Movie Nights
Enjoy a romantic movie night under the stars on the top deck of the ship. Cuddle up with your partner, popcorn in hand, and enjoy a classic or latest blockbuster.
Dining Options on Luxury Cruise Ships
Culinary experiences are an integral part of a luxury cruise. From international cuisine to local flavors, there's something to satisfy every palate.
Gourmet Dining
With Michelin-starred chefs on board, you can indulge in an array of gourmet dishes that are as delightful as they are diverse.
In-room Dining Services
Luxury cruises offer 24/7 room service. Whether it's a midnight snack or breakfast in bed, take advantage of this service for a private dining experience.
Chef's Table Experiences
For an intimate, gastronomic experience, opt for the Chef's Table. Watch as a culinary maestro prepares your multi-course meal, each paired perfectly with exotic wines.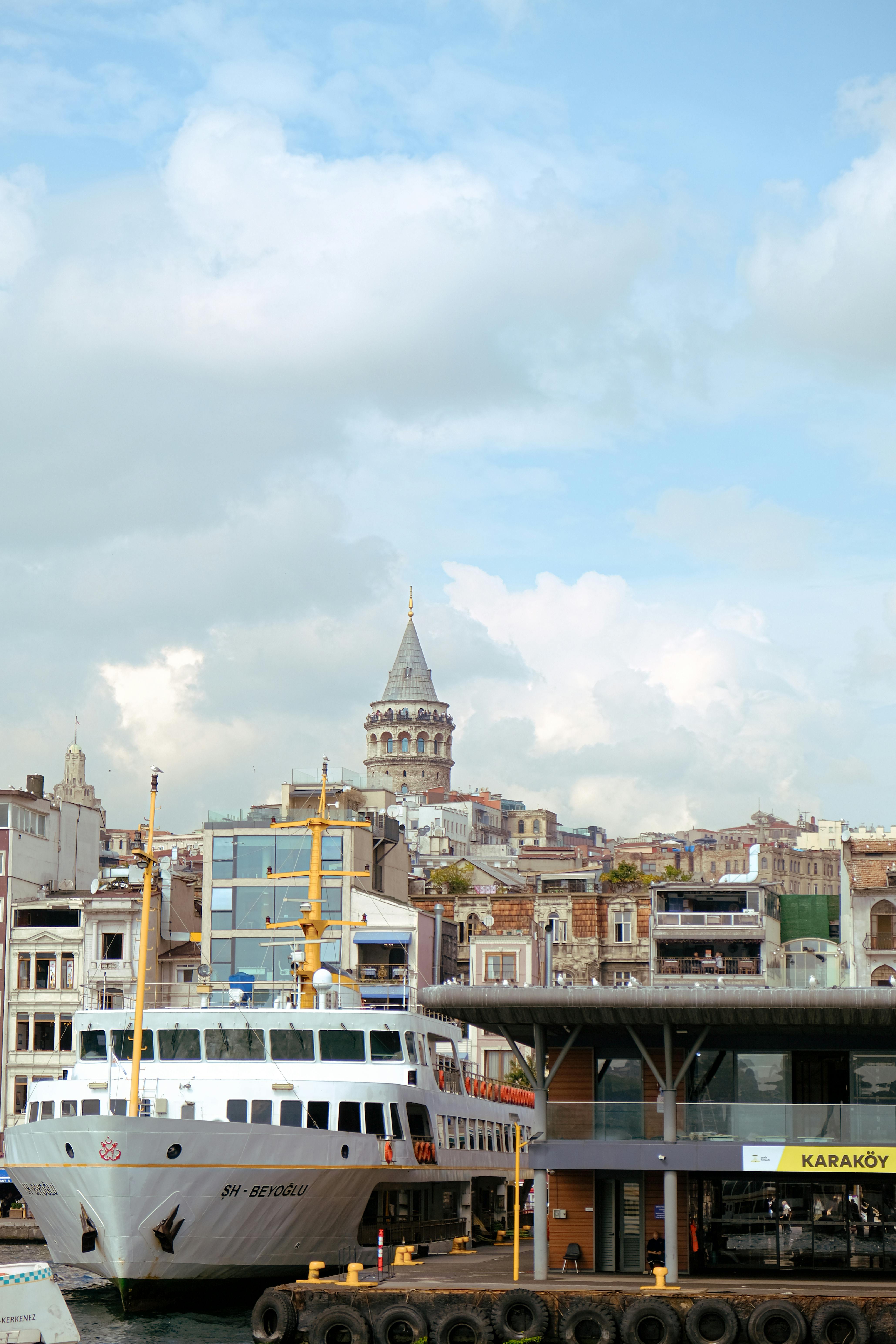 Accommodation Options on Luxury Cruise Ships
Luxury cruises offer a variety of accommodations to ensure your stay is as comfortable as possible.
Penthouse Suites
Penthouse suites offer plenty of space along with a separate living area, larger balconies and often come with a personal butler service.
Balcony Staterooms
Balcony staterooms provide an affordable option without compromising on luxury. Enjoy stunning views right from your room.
Owner's Suites
For the ultimate in luxury, consider an Owner's Suite. These have multiple rooms, lavish furnishings, a spacious balcony and come with a dedicated concierge service.
Excursions and Tours Offered by Luxury Cruises
Excursions play a significant role in enriching your cruise experience. They offer an opportunity to discover local cultures, view scenic landscapes and partake in exciting activities.
Cultural Exploration
Cultural exploration is about diving into local traditions, visiting historic sites, and trying regional cuisine.
Scenic Tours
Scenic tours provide a chance to soak in stunning vistas of natural landscapes, often inaccessible from land. These tours showcase the true beauty of your destinations.
Adventure Activities
For those craving some adrenaline, luxury cruises offer a plethora of adventure activities ranging from snorkeling and diving to kayaking and zip-lining.
Luxury Cruise Planning Tips for Newlyweds
To ensure a smooth and enjoyable cruise honeymoon, consider these planning tips.
Best Time to Book a Cruise
Early booking often comes with some attractive deals and discounts. However, the best time to book a cruise varies depending on the destination and cruise line.
What to Pack
Pack appropriately based on the climate of your destinations and the activities you plan to do. Also consider the dress codes for dining and events on the cruise.
Choosing the Right Itinerary
Pick an itinerary that suits your interests and includes destinations you're excited about.
Testimonials and Reviews of Luxury Cruise Honeymoons
Reading testimonials and reviews from other couples can offer valuable insights into what to expect.
Experiences of Other Couples
Hearing first-hand experiences and recommendations from other couples can be helpful. They can provide a realistic picture of what a luxury cruise honeymoon is like.
Ratings and Reviews of Luxury Cruise Lines
Consider the ratings and reviews of various luxury cruise lines to help you decide which one is the right fit.
Top Rated Luxury Cruise Destinations
Looking at the top-rated destinations for luxury cruise honeymoons can give you a better idea of what different locations have to offer. Remember, the most important factor is that it's a destination you and your partner will love.