Experience Unparalleled Luxury with Exclusive Travel Concierge Services
Introduction: The Rise of Luxury Travel Concierge Services
In the realm of luxury travel, the demands and expectations of high-net-worth individuals have evolved dramatically over the years. It's no longer just about opulent accommodations and high-end amenities. Today, discerning travelers seek personalized experiences that create lasting memories, services that anticipate their every need, and breathtaking destinations that offer the pinnacle of luxury. This rise in demand has given birth to a new era of luxury travel concierge services, aimed at crafting unforgettable experiences tailored to individual preferences and interests.
Among these luxury travel concierge services, one company stands out for its commitment to providing unparalleled lavish experiences — Advise Honor. Offering a unique blend of exquisite vacation planning, access to top luxury hotels and resorts, and exclusive activities, tours, and cruises, Advise Honor has redefined luxury travel. Let's delve deeper into the world of luxury travel concierge services and explore how Advise Honor is making a mark in this competitive industry.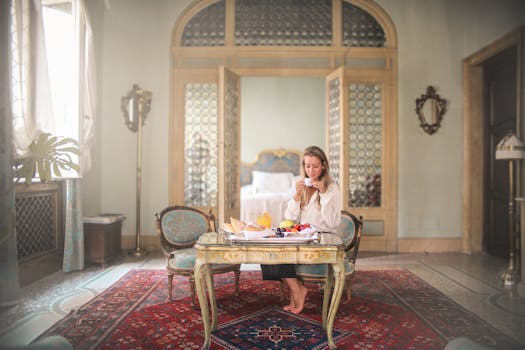 Understanding Luxury Travel Concierge Services
Embarking on a luxury vacation should be a seamless experience, free from the stresses of planning, booking, and coordinating. This is where luxury travel concierge services come into play, ensuring your trip is nothing short of perfection. From understanding what a luxury travel concierge entails to the typical costs and the exclusive services for the ultra-wealthy, let's delve deeper into this world of unparalleled luxury.
What is Luxury Travel Concierge?
A luxury travel concierge is more than just a service; it's a personalized approach to crafting your dream vacation. This specialist service focuses on planning every detail of your trip, incorporating your personal wishes and preferences, and providing exclusive access to the most luxurious destinations. It's about curating an experience that resonates with your unique tastes and lifestyle. With a luxury travel concierge, your vacation becomes an individual masterpiece, tailored to each member of your travel group.
The Role of a Luxury Concierge
A luxury concierge plays a pivotal role in your travel experience. Their responsibilities extend beyond merely booking your travel and accommodation. They maintain positive relationships with clients, providing exceptional customer service that caters to their needs. From greeting guests and confirming reservations to managing intricate details of the trip, the concierge ensures all procedures are thoroughly followed for the best possible travel experience.
The Cost of Luxury Concierge Services
The cost of luxury concierge services can vary, depending on the level of service you require. Some luxury VIP concierge services in London, for example, start from as little as £15 per month, while others, providing more exclusive access and personalized experiences, charge up to £350 a month. The key is determining the type of service that aligns with your travel needs and lifestyle.
Luxury Concierge for the Ultra Wealthy
For the ultra-wealthy, there's a higher tier of luxury concierge services. Known as Billionaire Concierge, this is an exclusive invitation-only global luxury concierge and lifestyle management service. The clientele includes high-profile individuals, entrepreneurs, and extreme wealth holders. This level of luxury concierge service assists members in managing their daily lives, as well as their lifestyle needs, providing the ultimate in exclusivity and personalization.
In summary, luxury travel concierge services are about creating a travel experience that is as exceptional as it is unique, tailored to the individual needs and wishes of each client. Whether you're seeking a typical concierge service or an ultra-exclusive billionaire concierge, there's a whole world of luxury waiting for you.
The Unique Selling Proposition of Our Luxury Travel Concierge Services
Unparalleled Lavish Experiences
At Advise Honor, we don't just offer vacations; we deliver unparalleled lavish experiences. We understand that luxury is not just about opulence but about creating unique moments that leave an enduring impression. We cater to the discerning traveler who seeks a blend of extravagance, authenticity, and exclusivity in their travel experiences. Whether you're dreaming of a serene escape in the lush landscapes of Thailand or a captivating tour of the historic sites in Greece, we strive to make your dreams a reality.
Exquisite Vacation Planning
Our meticulous attention to detail sets us apart from the rest. We don't just plan vacations; we curate life-enhancing experiences. Our dedicated team works tirelessly from the moment you express interest until your return home, ensuring that every element of your trip is flawlessly executed. We take pride in our expertise in anticipating your needs before you do, thus creating a seamless journey from start to finish.
Access to Top Luxury Hotels and Resorts
Our global portfolio of luxury travel experiences includes access to top luxury hotels and resorts that cater to the discerning traveler. From the eco-conscious design of Patina Maldives in the Fari Islands to the royal grandeur of Royal Mansour Marrakech in Morocco, we guarantee opulent accommodations that exceed your expectations. Whether you're yearning for the Italian charm of Splendido in Portofino or the adventurous spirit of Four Seasons Tented Camp Golden Triangle in Thailand, we've got you covered.
Exclusive Activities, Tours, and Cruises
At Advise Honor, we believe that luxury travel is about more than just high-end amenities and accommodations; it's about the enriching activities that create lasting memories. We provide a wide range of activities, tours, and cruises to enrich your vacation. Imagine cruising around the Mediterranean with Silversea, exploring Europe's vibrant cities via a river cruise, or embarking on an Expedition Cruise to Antarctica. These exclusive experiences are as diverse as they are luxurious, ensuring your vacation is nothing short of exquisite.
Tailored Luxury Travel Packages
Understanding that every traveler is unique, we specialize in creating customized travel packages tailored to your unique preferences and interests. Whether you're looking for a honeymoon package like a Luxury Safari Experience in South African National Parks or organizing a family vacation with a difference, our dedicated travel consultants work closely with you to curate a personalized itinerary. We meticulously plan every detail to ensure your luxury vacation is truly unique and unforgettable. With Advise Honor, you're not just booking a trip; you're crafting an unforgettable experience.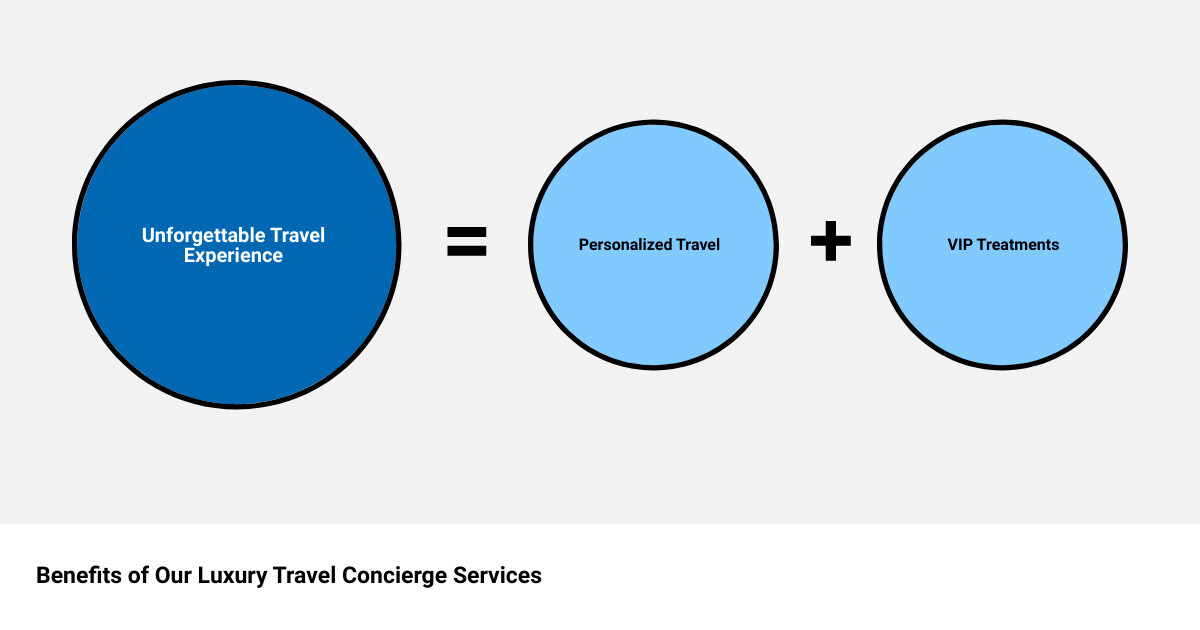 The Benefits of Using Our Luxury Travel Concierge Services
Transform the way you travel with our luxury travel concierge services. By choosing Advise Honor, you're not just planning a trip; you're investing in a memory, an experience, a life-enhancing adventure. Here are the benefits of using our concierge services:
Personalized and Immersive Travel Experiences
Every vacation we arrange is as unique as you are. We understand that each client has distinct tastes, needs, and reasons for traveling. Therefore, we bring you back into your vacation planning, making sure your personal preferences are at the heart of the experience. From the planning phase to the moment you return home, we ensure that every detail of your journey aligns with your vision, creating a travel experience that over-delivers on every level.
Access to Off-the-Beaten-Path Destinations
As experts in the field of luxury travel, we sift through millions of potential destinations and handpick the ones that offer the most enriching experiences. We unlock doors to impossible destinations and provide VIP access to exclusive locales that are often missed by standard commercial agencies. Whether you're seeking the tranquillity of a secluded beach resort or the thrill of an untamed safari, our luxury travel concierge service turns your dream vacation into reality.
VIP Treatment through Established Relationships with Luxury Hotels and Vendors
Our long-standing relationships with luxury hotels and vendors worldwide allow us to secure special privileges for you. This includes priority reservations at leading restaurants, complimentary upgrades at boutique and luxury hotels, access to sold-out events, and discounts on premium services. With our luxury travel concierge service, you're a member of an elite club, enjoying a level of luxury and exclusivity that enhances your travel experience.
24/7 Availability for Hassle-Free Vacation Planning
Time is a luxury, and we are here to help you make the most of it. Our luxury travel concierge service is available around the clock, ensuring a smooth, hassle-free vacation planning experience. We handle all the time-consuming tasks, from making dinner reservations to booking private tours, allowing you to sit back, relax, and anticipate your dream vacation.
Ultimately, the benefits of using Advise Honor's luxury travel concierge services extend beyond just travel planning. We offer a gateway to a world of exclusive experiences, personalized services, and luxury travel like no other. Let us help you elevate your travel experience and create unforgettable memories.
Real-Life Experiences: Testimonials from Satisfied Clients
Nothing strengthens the credibility of a service more than the voices of satisfied clients. Here at Advise Honor, we pride ourselves on not just meeting, but exceeding the expectations of our luxury travel enthusiasts. We've cultivated a strong reputation for delivering unparalleled lavish experiences through our luxury travel concierge services, and the testimonials from our clients speak volumes about the level of detail, personalization, and exceptional service we offer.
Highlighting the Attention to Detail and Personalized Itineraries
Creating a luxury vacation is akin to crafting a work of art—it demands a thorough understanding of the medium (in this case, the client's preferences) and a meticulous attention to detail. Our clients often express their admiration for our ability to tailor their vacation itineraries to their specific interests and needs.
One of our clients, Misha N., a Charleston Travel Achiever, had this to say about our services: "I appreciate all of your knowledge and suggestions." This reflects our commitment to understanding each client's unique vision for their vacation and using our expert knowledge to bring it to life.
Tim and Lisa, who had a private travel experience to Italy, echoed these sentiments: "This was the most amazing family vacation we have ever had…relaxing time and experiencing a different country and culture with our girls…private Golf Cart tour of Rome, a pizza making class, a private family experience at the Vatican, the coolest Swiss Alps train ride…We [felt] like VIPs wherever we stayed!" This testimonial underscores our ability to curate rich, immersive experiences that resonate with our clients and their families.
Showcasing the Exceptional Service and VIP Treatment
At Advise Honor, we're not just travel planners—we're luxury travel concierges. Our clients don't just get vacations; they get experiences that are imbued with a sense of exclusivity and VIP treatment.
Our client, Lily & Kyle, who had a private travel experience to Cartagena, Colombia, emphasized on this aspect: "LCT has once again brilliantly exceeded our expectations with our recent trip to Cartagena! You designed a trip that was incredibly unique, luxurious, and smooth. As always, we tell everyone to use LCT!" This highlights our commitment to delivering exceptional service and designing unique, luxurious experiences for our clients.
These testimonials represent just a fraction of the positive feedback we've received from our satisfied clients. By choosing Advise Honor's luxury travel concierge services, you're not just booking a vacation—you're embarking on an exquisite journey of unparalleled luxury and personalized experiences.
How to Get Started with Our Luxury Travel Concierge Services
Contact Information for Inquiries and Bookings
Stepping into the world of exclusive travel experiences and unparalleled luxury is only a call or a click away. Reaping the benefits of Advise Honor's luxury travel concierge services is a straightforward process designed to keep your comfort and convenience at the forefront.
To begin your journey towards a bespoke, luxury travel experience, simply reach out to our dedicated team of experts. Whether you are dreaming of a private tour of Vatican City, wish to experience Mediterranean elegance with Silversea, or are planning a ski vacation in the French Alps, we are here to accommodate your requests and exceed your expectations.
Our team is available to assist you with your inquiries and to begin crafting your personalized travel itinerary. We understand your time is valuable, which is why we offer round-the-clock service to address your needs promptly.
You can reach us through our online contact form available on our website, or via a direct phone call. Our professional travel concierge team will be more than happy to answer any questions, offer advice on the best luxury travel destinations, and guide you through the process of booking your dream vacation.
Once you have made initial contact, a dedicated travel concierge will be assigned to you. This individual will take the time to understand your unique needs, preferences, and travel goals. They will then begin designing your trip, ensuring every detail aligns with your vision of a perfect vacation.
After the planning phase, your concierge will remain in touch, providing updates and managing any changes you might want to make. Even during your trip, our team will be available 24/7 to ensure your travel experience is nothing short of extraordinary.
Embarking on a journey with Advise Honor's luxury travel concierge services is about more than just booking a vacation. It is about creating tailored, opulent travel experiences that cater to your every desire. So why wait? Start your luxury travel journey with us today. The world of exclusive experiences and unparalleled luxury awaits you at Advise Honor.
Conclusion: Elevate Your Travel Experience with Luxury Travel Concierge Services
As we wrap up our journey through the world of luxury travel concierge services, it's clear that the true heart of luxury travel lies not just in opulence and grandeur, but in experiences that are tailored to your every desire, need and interest. From the vast sands of Hawaii to the dazzling lights of Paris, the realm of luxury travel is as diverse as it is magnificent, offering unique locales, personalized services, and unforgettable experiences.
At Advise Honor, we understand that every traveler is unique, and we strive to create experiences that reflect that individuality. We provide access to stunning destinations, private tours, luxury activities, and wellness retreats, all tailored to your preferences. Our commitment to offering unparalleled lavish experiences is unwavering, and our portfolio of luxury travel experiences spans the globe. With our luxury concierge service, you get more than just a vacation; you get an experience that is truly yours, crafted with meticulous attention to detail.
Our luxury travel concierge services offer a wide range of benefits, from personalized and immersive travel experiences to access to off-the-beaten-path destinations. With our established relationships with luxury hotels and vendors, you can enjoy VIP treatment wherever you go. And with our 24/7 availability, your vacation planning is hassle-free and smooth.
But don't just take our word for it. Our satisfied clients' testimonials highlight our attention to detail, personalized itineraries, and exceptional service. You too can elevate your travel experience with Advise Honor.
In conclusion, luxury travel is not just about the destination—it's about the journey. And with our travel concierge services, that journey is as unique and luxurious as you are. So why settle for just any vacation? Elevate your travel experience with Advise Honor and embrace the world of unparalleled luxury. Because after all, you deserve nothing less than the best.